FELIXprinters Custom Solutions
As the market for the use of 3D printing in production applications expands, so does the requirement to customise 3D printing platforms to precisely fit the requirements of specific applications.
It may be that customers require a specific build volume, the use of novel or single or multi-materials, the ability to incorporate the 3D printing platform into an existing production line, single or double printing heads, or the use of especially high temperature melt materials.
Rightly, customers that are looking to 3D printing as a viable alternative to traditional manufacturing processes demand more and more nuanced solutions to cater for cost-effective outcomes with no compromise on quality or repeatability.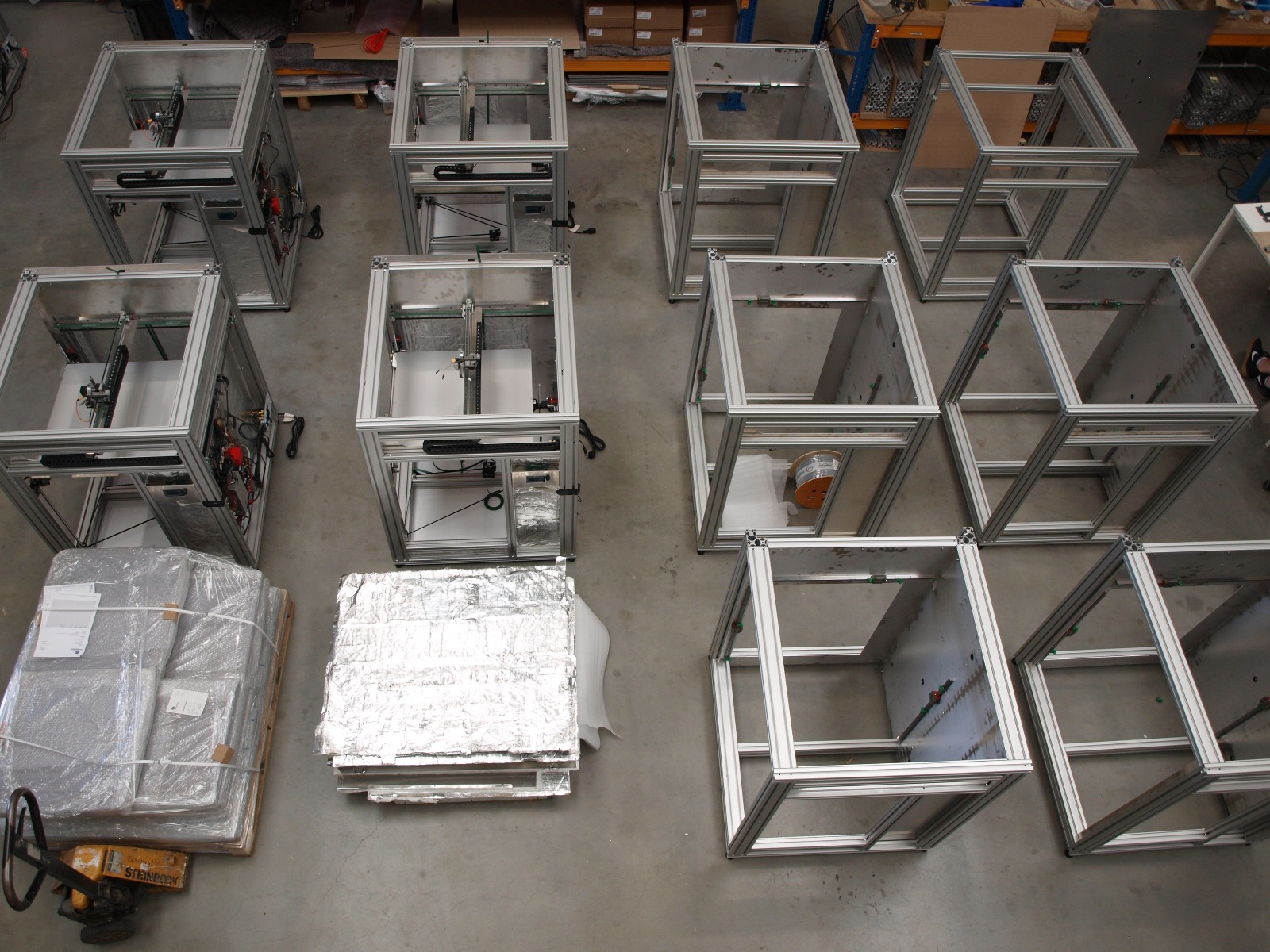 THE FELIXPRINTERS VISION
FELIXprinters offers a high-end boutique-like service to provide tailor-made 3D printing solutions for OEMs, with a strong emphasis on responsiveness to customers demand. The company works rapidly and pragmatically to provide truly one-off customized manufacturing processes.
For FELIXprinters, tailor-made solutions means just that, an AM production solution built from the floor up to ensure it is optimized for customer applications not just an amended version of an off-the-shelf solution.
The company consistently encourages the formation of strategic partnerships with customers and other technology suppliers to ensure it is always at the vanguard of the advancement of innovation in 3D printing, and the tailor-made service builds on FELIXprinters' exceptional R&D expertise.
SUCCESSFUL PRODUCTS
FELIXprinters has been involved in a number of R&D projects making tailor-made 3D printing solutions in the area of food manufacturing. The open design of FELIXprinters' customised AM platforms gives great freedom when it comes to experimenting with the printing of food, allowing for the production of novel shapes that cannot be achieved by conventional food processing technologies and also for the production of small batches, and customized products.
For the end-use environment in which 3D printing solutions for food are used, they invariably need to be made fully from stainless steel, be easy to clean, adhere to strict sterilization protocols, and be FDA compatible.
FELIXprinters is also experienced in the manufacture of customised 3D printers for high temperature applications. These tailor-made solutions allow for printing at temperatures from 100 – 400oC, feature customized print heads bespoke to specific temperatures and applications, have a securely enclosed build volume up to 600 x 600 x 600 mm with HEPA filtration, and are built with quality industrial parts and components.
CONTACT US
Talk to us about your custom 3D printing and additive manufacturing needs. Our team of experienced engineers is ready to assist you in finding and creating your customised 3D printing solution.
Mail us now at sales@felixprinters.com